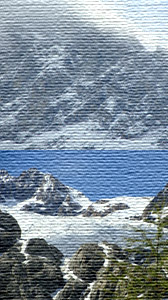 About TrekkingBosnia
It's difficult to find information about trekking in Bosnia. With this website, I try to report and describe the main paths that I've done during my several travels in Bosnia-Herzegovina, particularly in the Sarajevo area.
This country has wonderful mountains, its geographical position delivers particular landscapes from the north (with continental climate) to the south (with Mediterranean climate).

Latest News
New maps and hikes: Prenj (June 2012)
- Added a trekking that I did last october in Prenj, maps of this area are very difficult to find, but I finally got one !